1966. A General Election. A Labour Landslide. England win the World Cup.
Winning a majority of 96 seats, Harold Wilson hails the victory as the 'greatest in peacetime'.
Here are some of the highlights from the BBC election night coverage, which can be viewed in full here
Labour ran its campaign with the slogan 'You know Labour government works' and were rewarded with their biggest majority since 1945.
From Huyton, Wilson (2:35) spoke to the BBC:
He joked that 'the more I am away from Huyton, the bigger my majority'
Against criticism that he ran a boring campaign, he claimed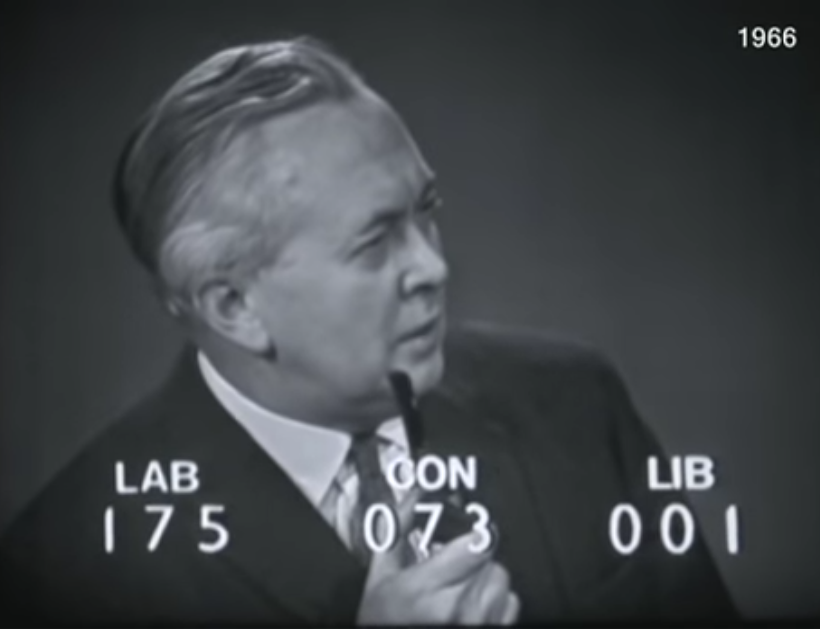 'I think it got a bit boring…our opponents made the mistake of getting up to fever heat from the first day. Their fever heat was a little bit synthetic'
'We just went on quite strongly with the line we were putting in the election – I don't need to repeat it as I have said it so often'
'There is a great deal of confidence in the country, that the government can weather any storms that arise'
Denis Healey (3:25) claimed it was a vindication of Wilson's style: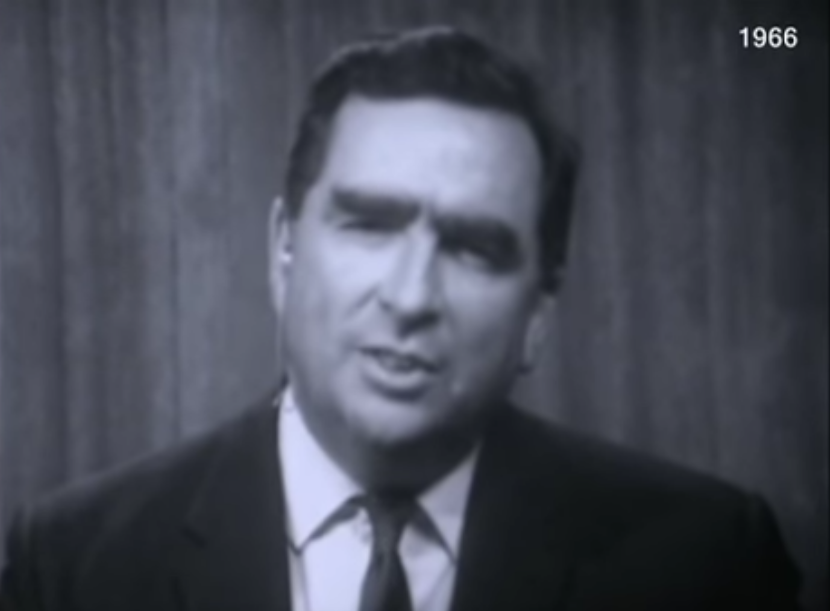 'People like a party with the guts to govern and they have seen one in the last eighteen months'
Barbara Castle (4: 03) believed that:
'People feel we have taken a grip on the economic situation. We have done it as we have made great strides towards a more socially just society'
She admitted that 'quite rightly' there will be a lot of argument about Britain's entry to the Common Market. 'It is a subject that ought to be argued about'
Castle believed the campaign made 'very little' difference – as people had already made up their minds in favour of the party.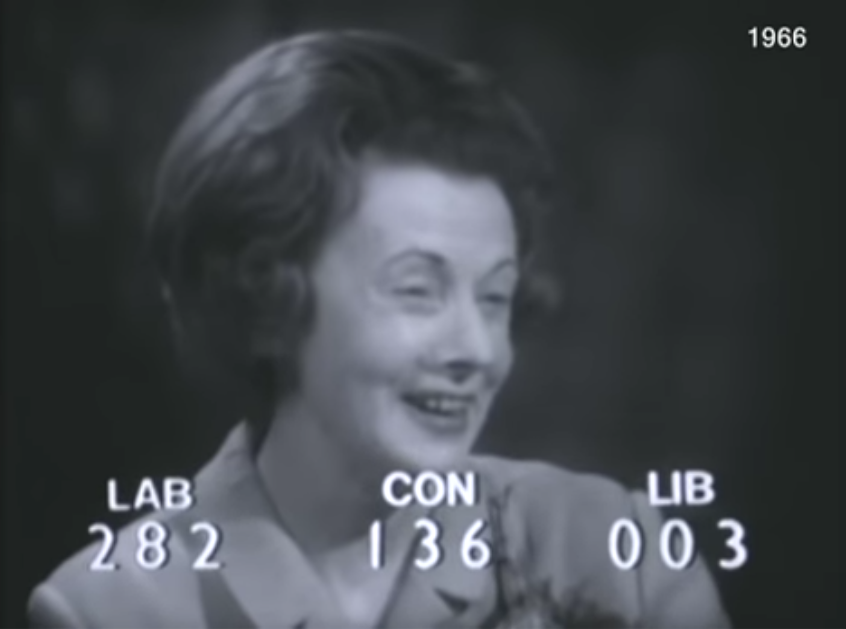 Michael Foot, one of the biggest critics of Wilson's government, claimed (4:41)
'This is a great historic victory and it shouldn't be smudged and written down in any way. I think it's been a fine election'
Foot claimed the left of the party would be 'louder' as a result of 'the great swing to the left in the country'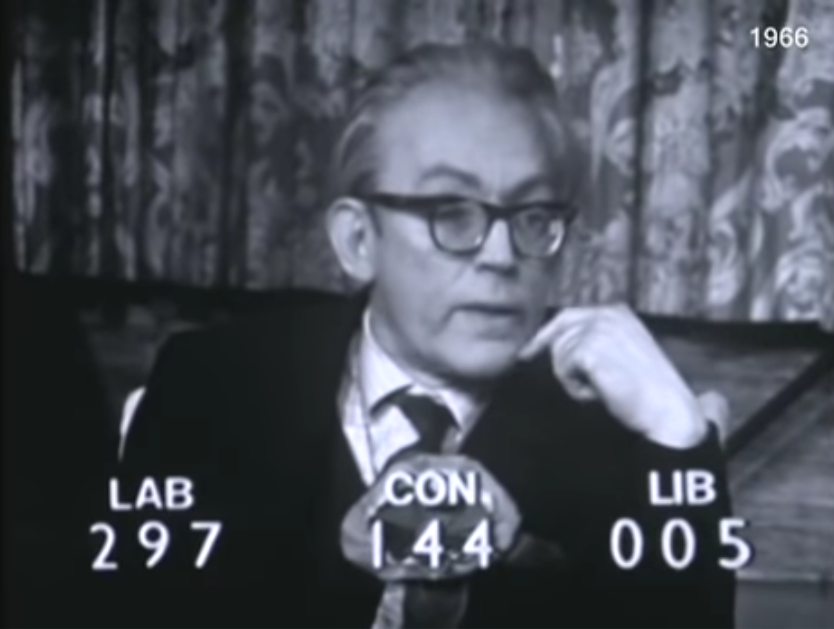 Foot pointed to Smethwick as a 'great thing'. Wilson was particularly happy to have won by Smethwick – the seat which Peter Griffiths had won two years earlier
Roy Hattersley, Brian Walden and Woodrow Wyatt were interviewed on election night. (5:14)
Hattersley allied victory to Wilson, good organisation and that the 'government had lived up to the expectations' and 'shared prosperity much more fairly'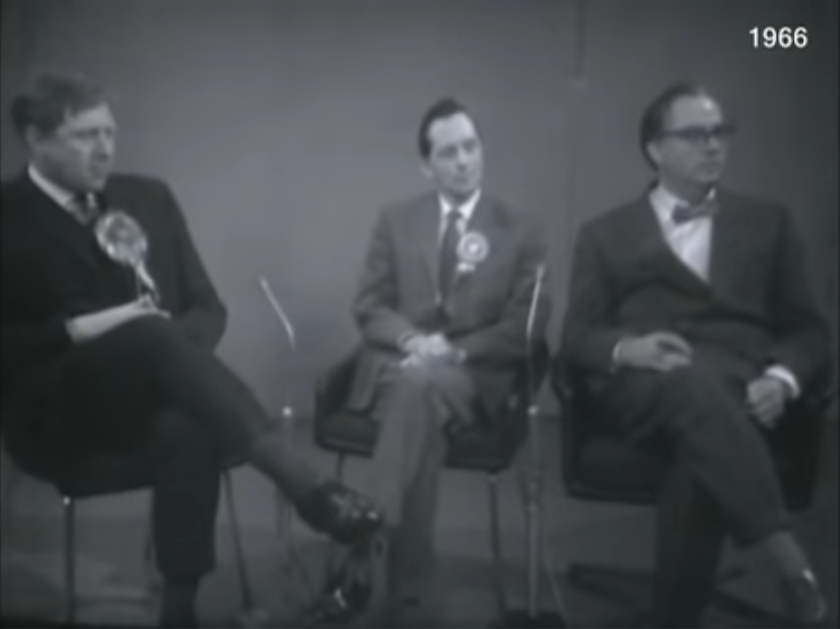 Brian Walden believed the strong result in Birmingham killed the 'immigration bogey stone dead' and also the idea that 'prosperity was only safe under the Tories'
In his victory speech, Wilson declared:
'it is almost certainly the greatest victory in peace time for any party since 1906'
'We aim to continue as we began – making Britain a fairer and juster society. This decisive mandate will enable us to speak with greater authority abroad'
Footage from Trafalgar Square as 'Labour Romps Home'