The 1998 Good Friday Agreement.
Bringing an end to the thirty year 'troubles', an agreement is signed to set up a power-sharing assembly for Northern Ireland with government by cross-community consent.
How the world responded to 'Peace at Last for Ulster'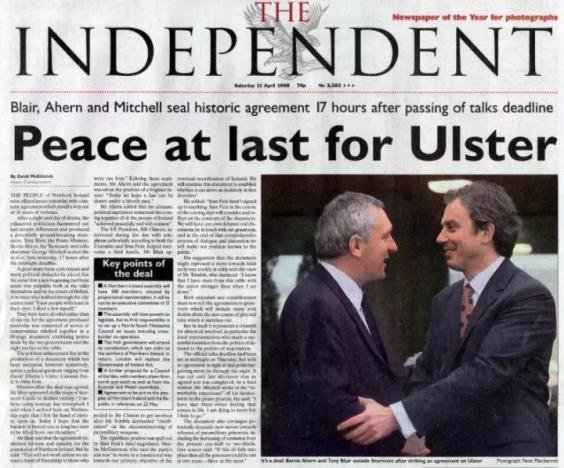 At 5.36pm Senator George Mitchell, the Chairman of the multi-party talks at Stormont made the historic statement:
'I am pleased to announce that the two governments and the political parties in Northern Ireland have reached agreement'
Tony Blair said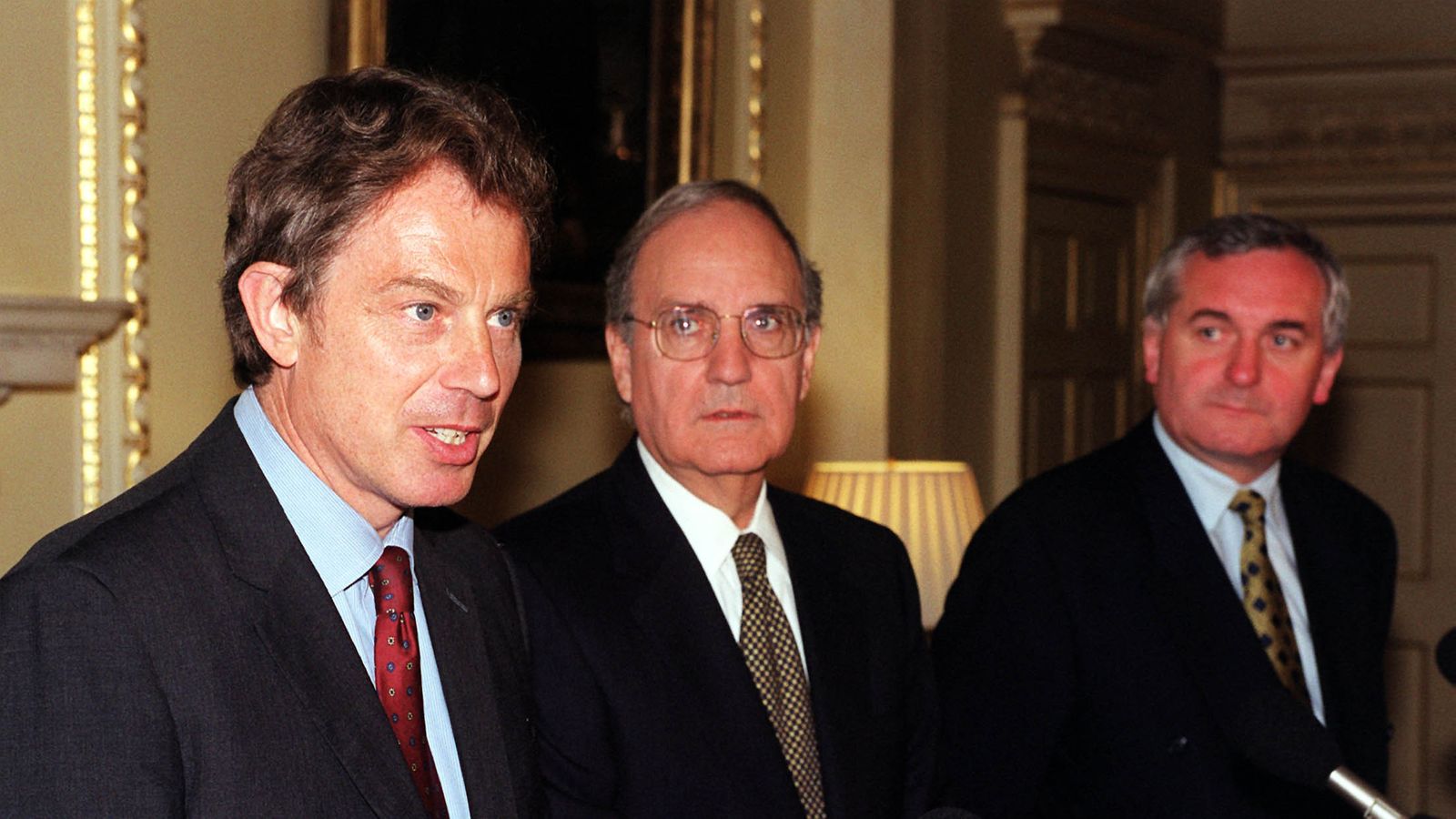 'I believe today that courage has triumphed. I said when I arrived here on Wednesday that I felt the hand of history upon us. Today I hope that the burden of history can at long last start to be lifted from our shoulders'
'It will take more of the courage we have shown, but it needn't mean more of the pain…Today we have just a sense of the prize that is before us. The work to win that prize goes on. We cannot, we must not let it slip."
Bertie Ahern said:
'This is a day we should treasure – a day when agreement and accommodation have replaced days of difference and division.'
The SDLP leader, John Hume added:
'Only once in a generation does an opportunity like this come along, an opportunity to resolve our deep and tragic conflict.'
The talks chairman, Senator George Mitchell, praised Blair and Ahern:
'I cannot think of a comparable instance when two leaders of governments came and participated in a round-the-clock, hands-on basis for several days as they have done'
And he praised Mo Mowlam: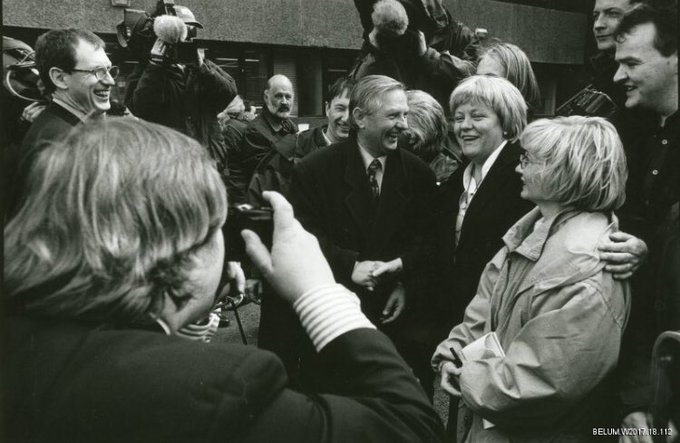 'People say there are lots of peaks and valleys in the negotiating process. The truth is that there are a lot more valleys than peaks. Mo made the valleys bearable'
Mitchell added
"I have often thought if only all the efforts that have gone into destructing peace over the last 30 years could have been put to constructing peace and building a society, what a great place this would be": George Mitchell, chairman of the talks, bidding farewell to Northern Ireland.
Bill Clinton heralded it as a great day:
'After a 30-year winter of sectarian violence, Northern Ireland today has the promise of a springtime of peace'
Clinton added:
'The path of peace is never easy. But the parties have made brave decisions. They have chosen hope over hate; The promise of the future over the poison of the past. And in so doing, already they have written a new chapter in the rich history of their island, a chapter of resolute courage that inspires us all'
Mo Mowlam told the press: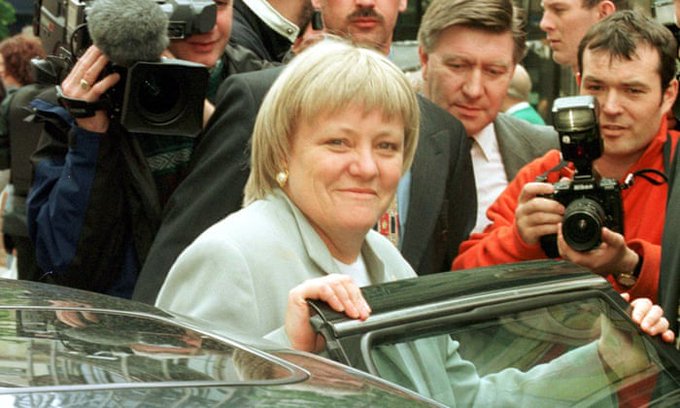 'I am very happy for the people of Northern Ireland, who I believe will now have the opportunity to build a peaceful future for themselves'.
Ahern later reflected that:
'The art of politics is compromise, you can't make progress without compromise. Compromise is when people come together and say, 'listen, this is the dilemma, this is the difficulty, this is what is unsaleable to my people' and let's find a way out'
Bill Clinton has since claimed:
'The Good Friday Agreement is a work of genius that's applicable if you care at all about preserving democracy'
'It called for real democracy – majority rule; minority rights; individual rights; the rule of law; the end of violence; shared political decision-making; shared economic benefits'.