Despite a mass public campaign, Kevin Sinfield hasn't received a knighthood this year. It comes as no surprise to rugby league fans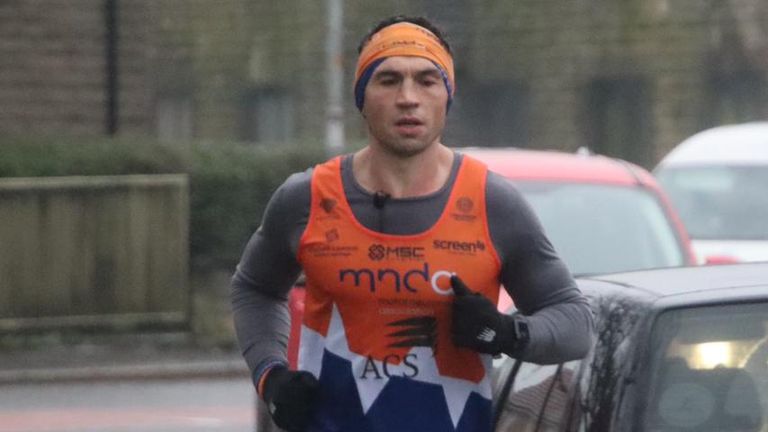 In the final PMQs before the Christmas break, Boris Johnson was urged by a fellow MP to acknowledge former rugby league star Kevin Sinfield's heroic efforts. Sinfield had just completed seven marathons in seven days, raising funds for the Motor Neurone Disease Association, after his friend and former teammate Rob Burrow was diagnosed with the condition.
He set out with a target of raising a modest £77,000, but interest soon snowballed. Each morning, viewers of BBC Breakfast watched in awe as Sinfield set out in his task in the icy cold Yorkshire conditions. Support came far and wide, from across our cultural divides. In 2020, few people can say they have united figures as diverse as Gary Lineker and Jim Davidson in solidarity. But Sinfield did, and he raised over £2.6 million in the process.
It is little wonder then that Boris Johnson was keen to flex his newfound rugby league credentials. The Prime Minister, drawing from his pre-prepared notes, expressed great "enthusiasm for what Kevin Sinfield has done".
However, the rare mention of a rugby league player at PMQs prompted a response from the rugby-mad Commons Speaker Sir Lindsay Hoyle: "It's Sir Kevin". Johnson then corrected himself: "Sir Kevin, thank you… I congratulate Sir Kevin on his actions and the government is certainly in full, full support".
To continue reading this article visit the Critic website- link below – where it is available to read in full
https://thecritic.co.uk/class-matters-why-rugby-league-players-dont-receive-knighthoods/